New Jersey Site Remediation Conference Committee
The NJSRC Committee is Off to a Fast & Fresh Start!

Following a highly successful 2018 NJ Site Remediation Conference, the NJSRC Committee is at it again – brainstorming, planning, and hard at work gearing up for 2019! The committee developed a revised NJSRC Logo and crafted a Mission Statement. Start planning now to attend the January 2019 Conference – January 29 and 30, 2019.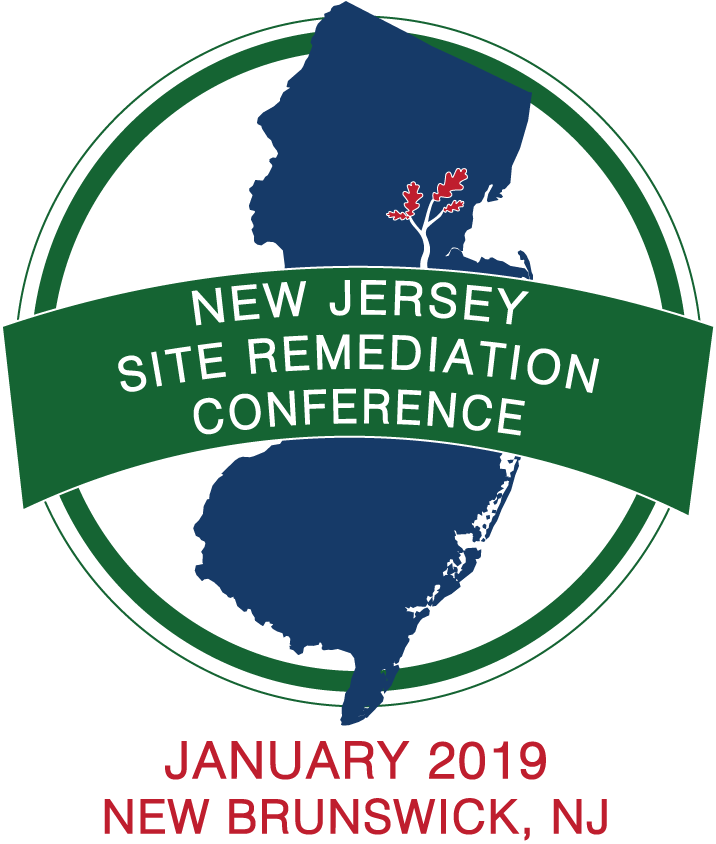 The newly updated NJSRC Logo incorporates an image of the state of New Jersey, along with the Northern Red Oak Tree (the official NJ State Tree) marking the location of this years' conference.
NJSRC Mission Statement
The mission of the New Jersey Soil Remediation Conference (NJSRC) is to support the core principals of the Licensed Site Remediation Professionals Association (LSRPA): NJSRC will provide LSRPs with the opportunity to enhance professional fundamentals through technical, regulatory and Ethics courses; NJSRC will provide communication avenues with other environmental professionals as well as those sponsors/exhibitors that support LSRPs with specialized services. The sharing of technical and regulatory knowledge, experience and professional judgement is a key initiative in the goal of this conference.
Main Committee Members